The HD610 will TTL meter for fast and accurate shooting. When speed is of the essence.
Full manual control with 9 stops down to 1.5 watt seconds for amazing finesse with your lighting.
Shallow depth of field on the brightest day is enabled by 1/8000 of a second flash sync.
Relegate the sun to "fill" status with 600ws to make the HD610 your main light in sunlight.
Freeze action for your fashion or tech shoot, with 1/19,000 of a second flash duration, Freeze mode.
Shoot for twice as long as others with 6000MAh battery capacity.
20 watt LED modeling lamp that is efficient and powerful at 100 watt equivalent tungsten output.
Group control via the TRA11C and the TRA12N wireless remote will let you individualy control multiple HD610's for great conveinience and faster adjustments.
iTTL for Nikon and eTTL for Canon users, with front or rear curtain sync.
S mount for a huge range of accessory.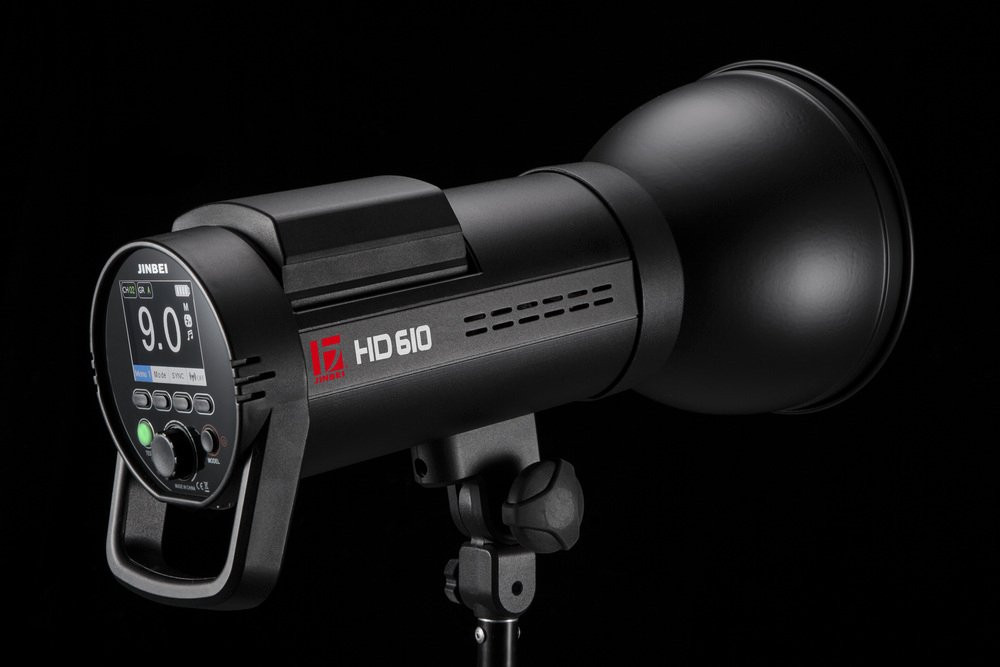 Along with numerous other aspects reminiscent of the Profoto B1, the HD 610 have now adopted a top mounted battery, which frees up the strobes rear panel allowing for the larger interface and LCD display.
The 14.8V 6000mAh Lithium-ion battery providing over 450 full power flashes, and now featuring a built in power level display.
The HD 610's new user interface design features a large clear full color LCD display, simple menu system, and large power and function control dial.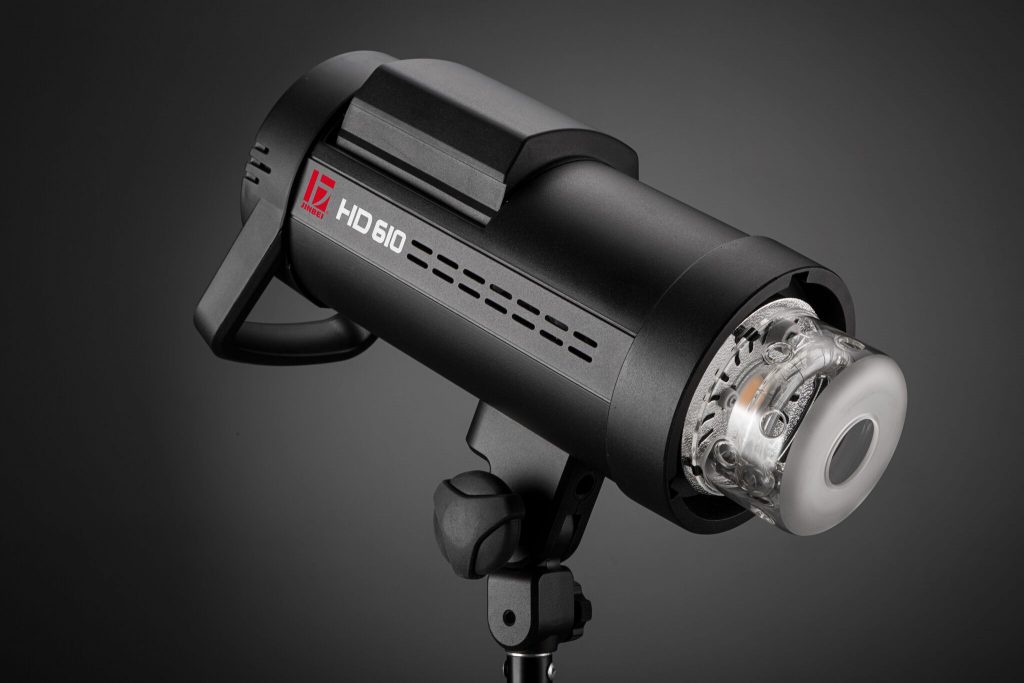 The HD 610 provide a 20 watt LED modeling lamp (equivalent to 100 watt tungsten), with warm 3200K color temperature to help match with AC studio strobes.
The HD 610's Lithium-ion Polymer battery now provides its own built -in battery level indicator