Jinbei DM-6 600W Studio Flash Head With Built-in 2.GHz Wireless Receiver
The Jinbei DM-6 600w Studio Flash is part of the Jinbei DM flash range, which is considerably easier to use than its predecessor.
The integrated radio receiver and the high-resolution LCD display on the back contribute to easy operation.
Weighing only 1.6 kilos, the DM-6 is convenient to use in smaller photo studios or in the home studio.
The flash offers amateur and semi-professional photographers a lot of power for a low price and is perfect for photographing real estate, people and portraits.
The large voltage range of 90 to 265 volts means that the studio flash is flexible to use anywhere in the world.
The flash output settings of seven f-stops (1/1 to 1/64) in 1/10 or 1/1 steps can be configured on the high-resolution LCD display.
The clearly structured operating menu effortlessly guides you to the settings for the desired radio channel or the group to be controlled.
16 channels and 10 groups offer a variety of options for integrating the studio flash into larger flash groups.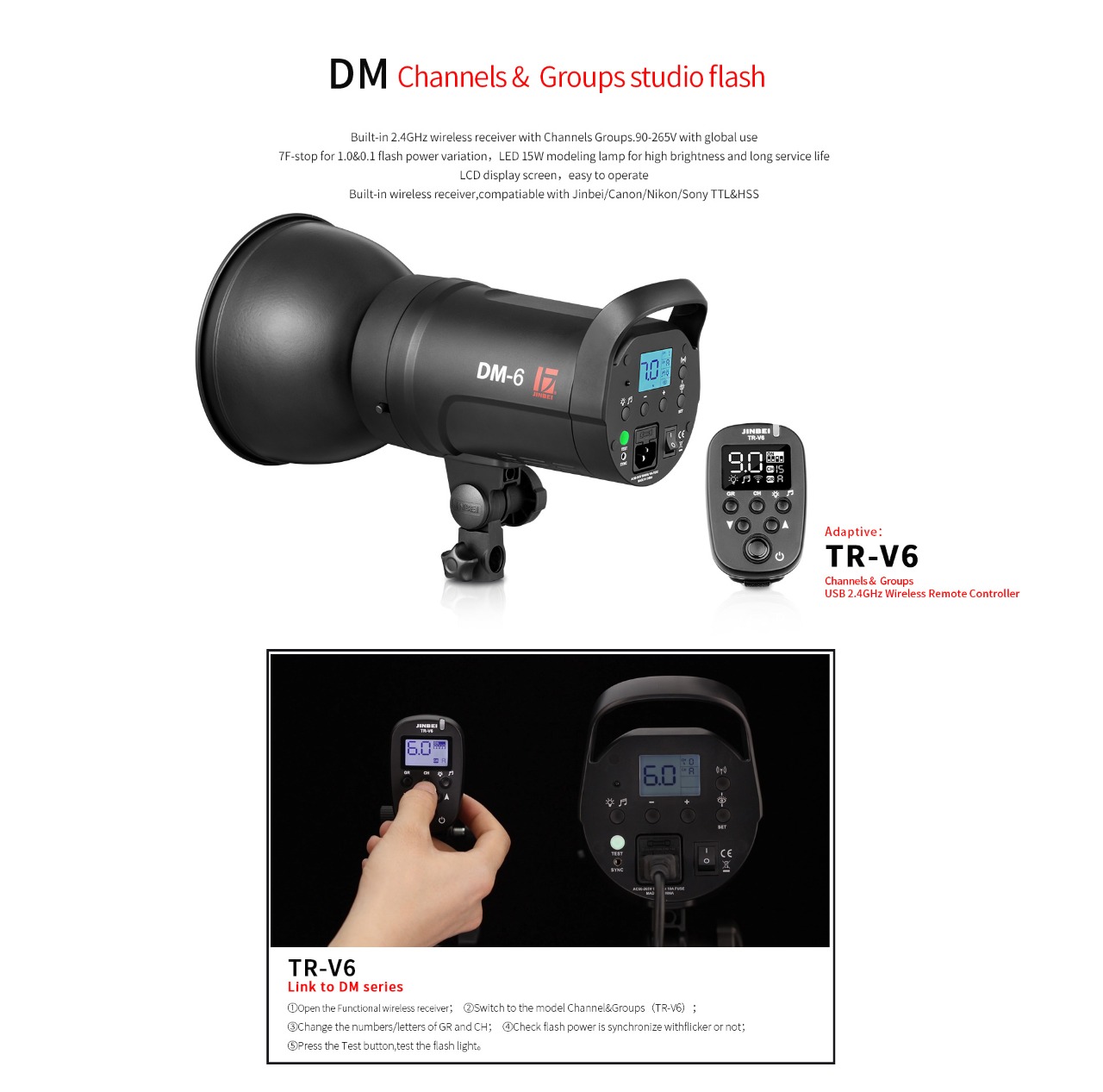 Operation becomes more comfortable with the compatible Jinbei remote controls TR-V6, TR-A6, TRS-V, TR-611 / TR-612 or TR-Q6 (sold separately).
They make your work much easier, especially for hard to reach or larger settings.
Because it has a 3.5 mm jack input, the DM-6 can be used with other flash triggers.
The DM-6 is activated as a slave flash by means of an optical IR sensor.