Tolifo GK-S150B Pro Professional Studio Photography Video Light LED
Tolifo GK-S150BL PRO is a powerful professional lighting body, ideal for studio and TV stations.
It has excellent CRI 95 + markers ensuring excellent color fidelity using top quality SMD LEDs. By reducing the intensity of hot and cold LEDs (3200k to 5600k), you can operate with intermediate light temperatures with a powerful 15,000 lumens (150w) light.
Its construction is made of aluminum and has excellent temperature ventilation systems.
It has a robust Perimeter Stand "P", providing ultimate stability, but also precise illumination angles, whether mounted on a stand or on a ceiling or even wall-mounted beam.
Also included in the kit is the wireless remote control with which you can set the light intensity and temperature.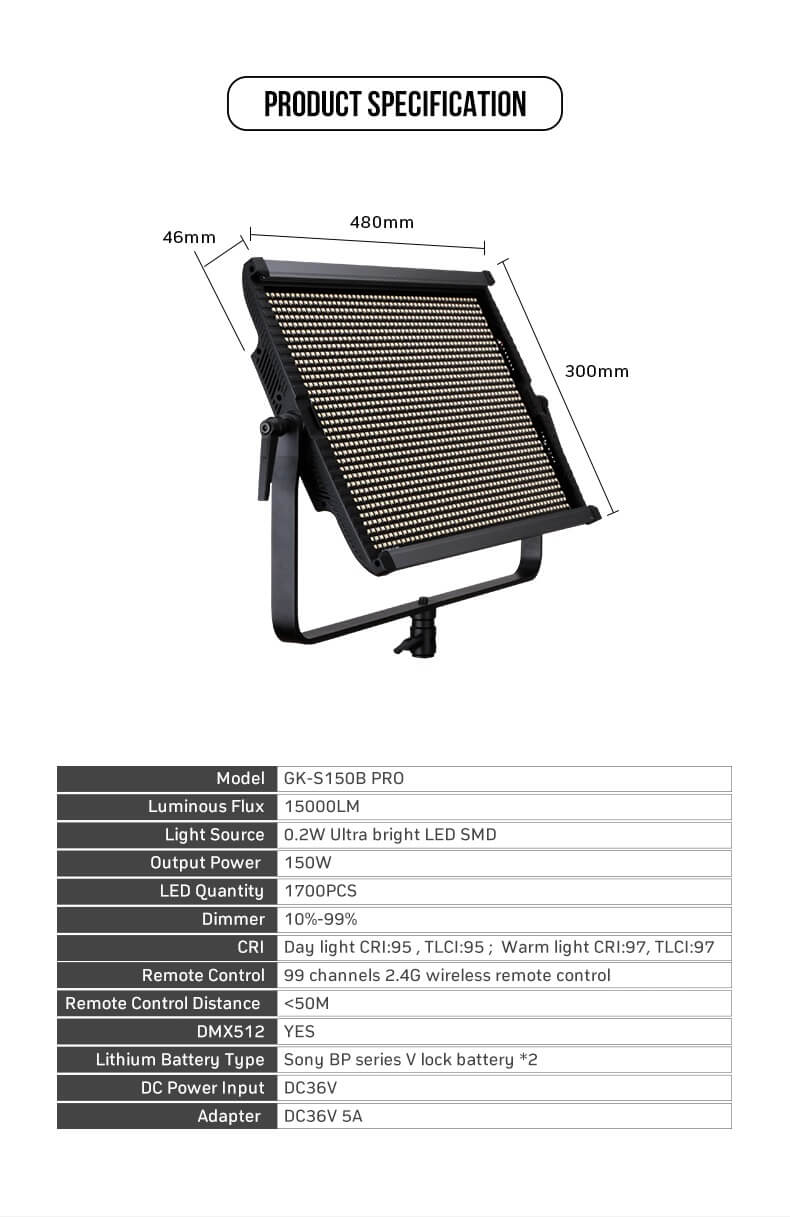 Package Includes:
GK-S120BL light X1
Color filter-White
barndoorX1
Adapter X1
Controller X1
Carry bagX1
not including the battery