Battery Grip
Vertax E21 For Canon 6DII Battery Grip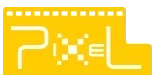 Availability:
Out of stock
---
Model : Vertax E21 For Canon 6DII
Battery : 1 or 2 of LP-E6/LP-E6N Battery
Power switch: Camera's Power switch
Working temperature: 0-40
Working humidity: 85% Or Less
Dimensions: 150.1mmx84.9mmx116.7mm
Weight: Approx.259.8g(without batteries and battery magazine)
Vertax E21 is a battery grip for Canon 6D Mark II camera which can be installed with two batteries of LP-E6/LP-E6N. An E21 grip equals to an extra battery that can double the power. It is indispensable for shooting outside. The battery grip is equipped with shutter button in vertical position, main drive plate and other buttons that can make the operation the same whatever shooting in vertical or horizontal position. Adopted the same material of the camera body, the battery grip has the same capacity of waterproof and dust-free as the camera body with the seal treatment of each part. The quality is comparable with the one in the original factory with the super workmanship and performance.
1.500,00 EGP
Out of stock
Compare
Vertax E21 For Canon 6DII Battery Grip


| | |
| --- | --- |
| Weight | 0,280 kg |
| Brands | |
| Compatible | Canon |
Pixel Vertax battery grip is an ideal replacement of the Canon BG-E21 Power Grip for Canon EOS 6D Mark II Digital SLR Camera.
It offers a professional look and feel to your Canon EOS 6DMK2 and also features a smooth and professional operating experience. Please note: battery is not included