Aluminum Alloy Video Shoulder Mount Support Rig Stabilizer with 1/4″ Screw Mount Slider
15mm Rod Double-hand Handgrip Set C-shaped Holder for DSLR Camera Camcorder
This DSLR stabilization system is designed for more and more comfortable long time based on body mechanics.
Can be used with other photography accessories, like follow focus, matte box, etc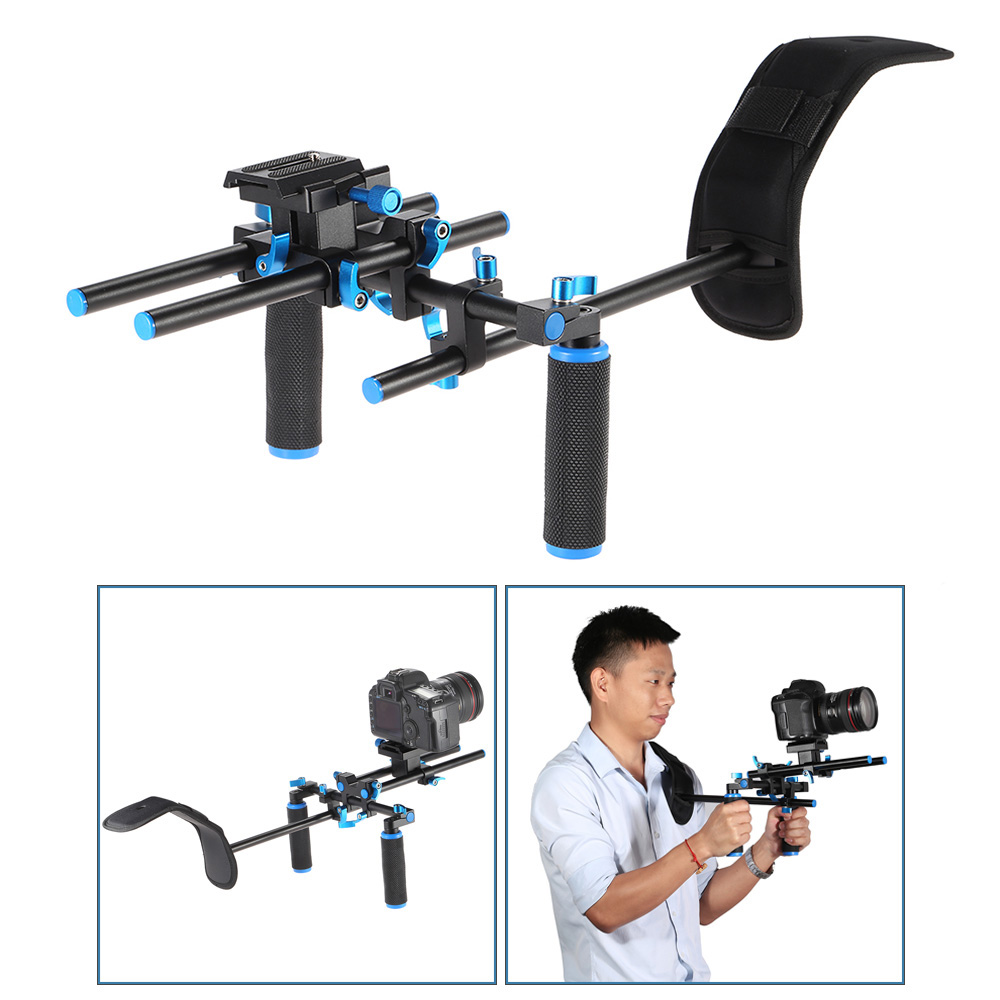 Features:
Specially designed for more and more comfortable long time .
With 1/4″ screw, suitable for most DSLR cameras and camcorders.
With 15mm rod system, can be used with follow focus, matte box and other accessories.
Two Handle grips with anti-slip rubber, comfortable to hold.
Easy to assemble or disassemble, convenience for you to carry while traveling.
Package List:
1 * 1/4″ Screw Mount Slider
1 * C Shaped Shoulder Pad
1 * Handgrip Set
1 * Rod