Microphone
Lensgo LYM-DM300 On-Camera Shotgun Condenser Supercardioid for DSLR Cameras Audio Recorders

---
Material:Aluminum alloy+ABS Plastic
Dimensions:23*2.2*2.2cm/G.W:350g Frequency Range:40-20KHZ
Sensitivity:-38DB 士3DB, 0DB =1V/PA ,1KHZ
SNR:78dB PAD Switch:+10dB,0dB
High Pass Filter:Two-step (flat, 80 Hz)
Impedance: 200Oh ms 士 30 % Power Options:2 x AA Batteries Battery Operate life:130H
①Three Switching:Power on/off,PAD Improve,Super-cardiod and Mono Model Switch,let you have more choose.
②Optimised Electronic Sponge Windsheild to amplify the sound.Deluxe copper and Aluminum alloy material combine.
③On-camera category microphones for interviews, ENG
④Built-in headphone jack, offering real-time monitoring of your voice
⑤Rubber shockproof mount,to ensure it no one piece to broken.
999,00 EGP
Compare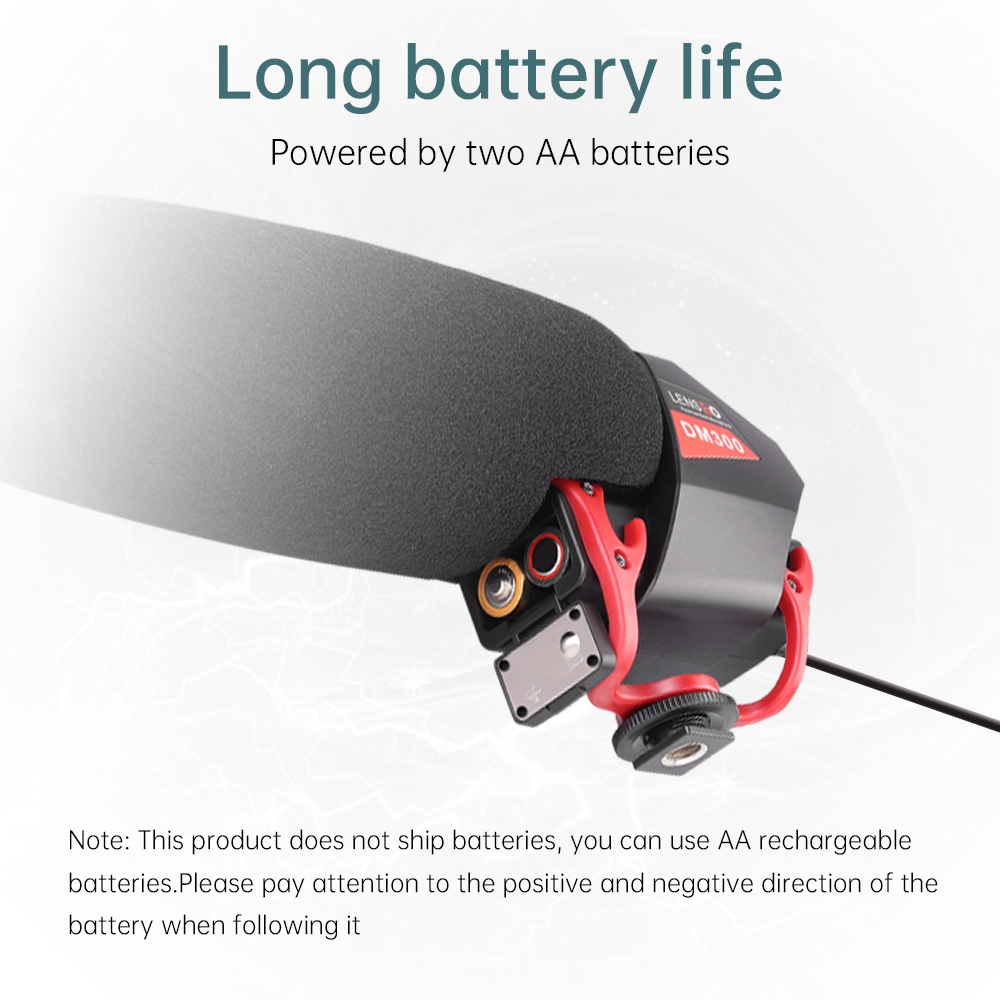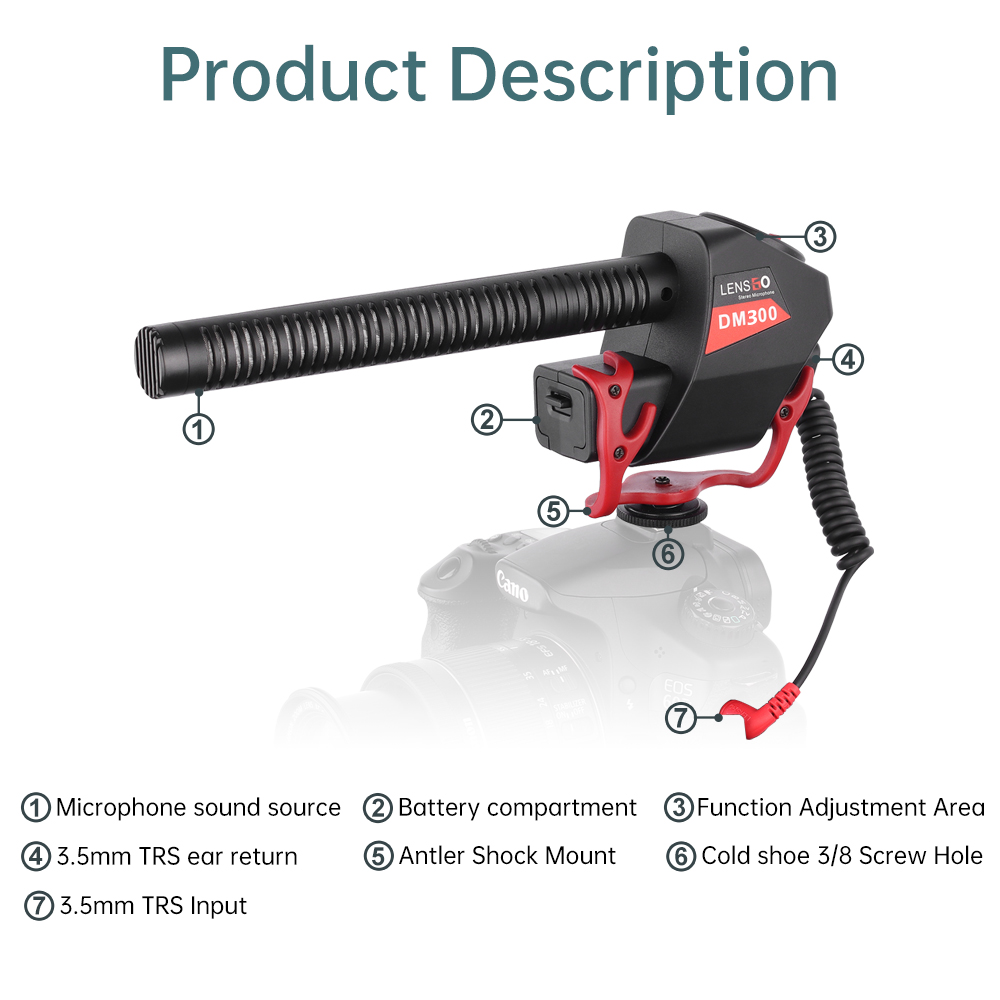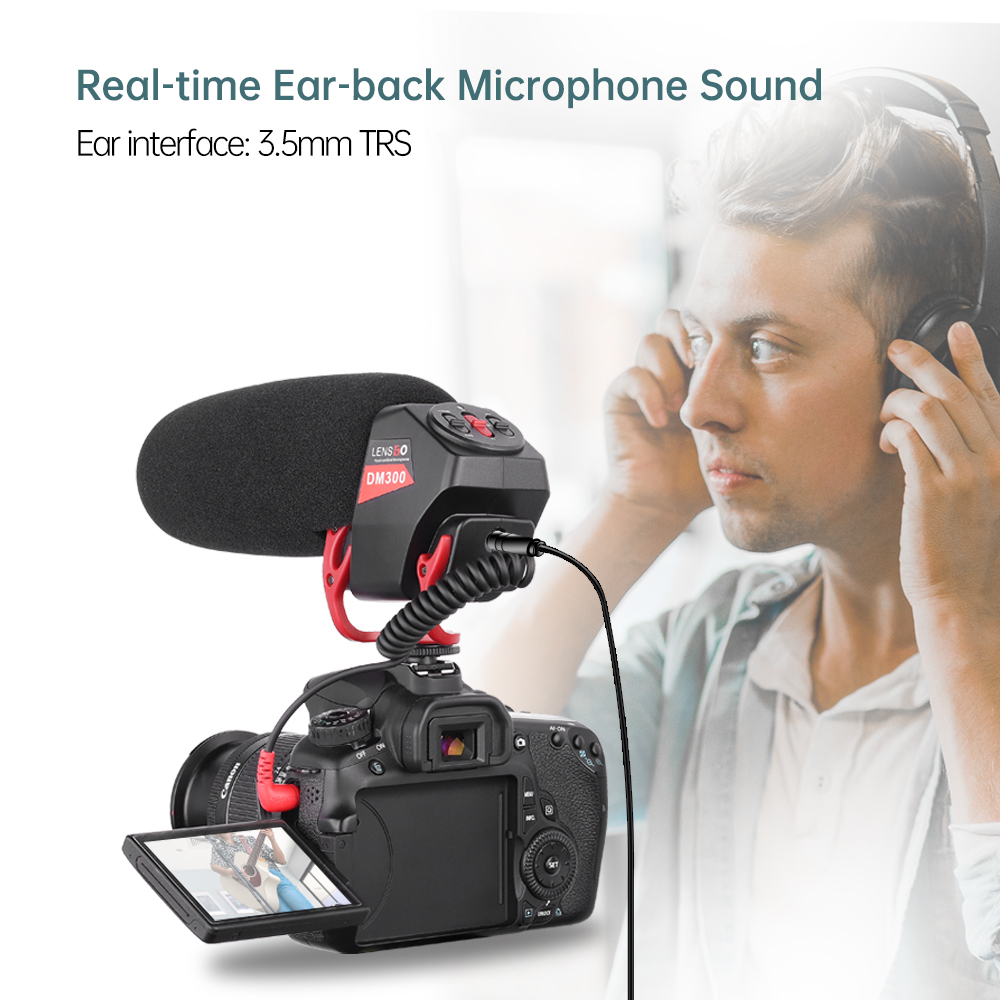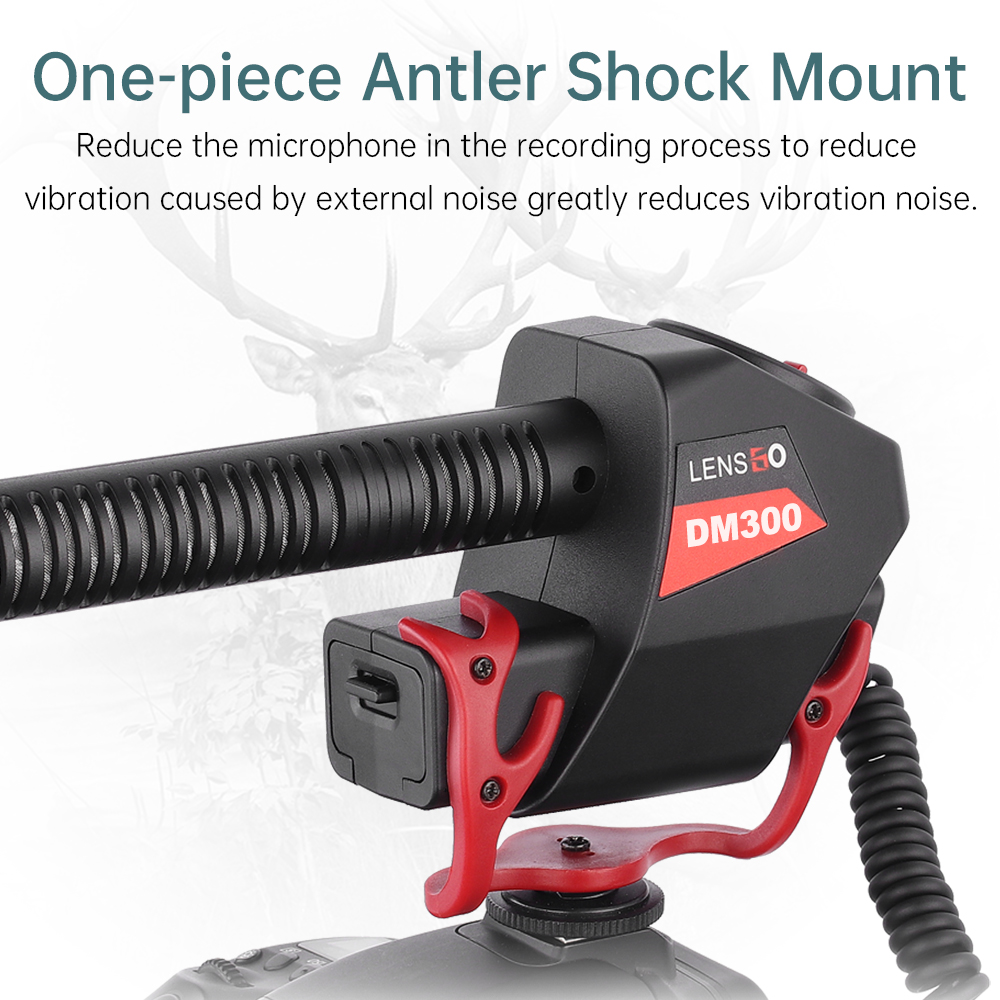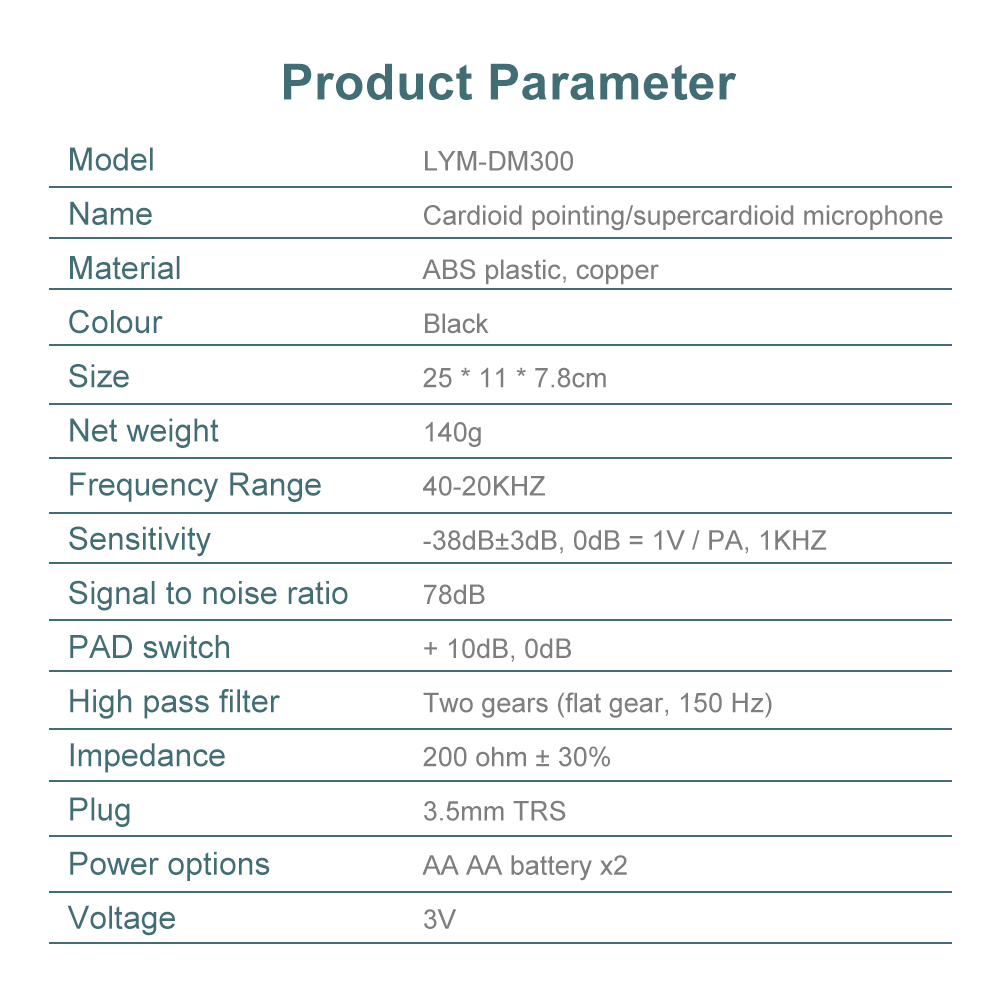 The LYM-DM300 shotgun microphone is giving excellent off-axis rejection for desired sounds, which can effectively reduce the noise of the surrounding environment to be picked up.
The unique and attractive shock-proof frame design, soft shock-proof material and original ecological antler shape, can effectively reduce the vibration and noise caused by jitter.
The LYM-DM300 Lightweight microphone has low-cut filter function and 10dB Sensitivity Adjustment. You can choose the low-cut mode when you are in the noisy environmen .
The real-time monitoring interface is connected to the earphone to monitor and detect whether the recorded sound source status is normal and make adjustments.
This shotgun microphone is suitable for video shooting,meeting, and interview,etc