the CB-04 Hard Carrying Case with Wheels from General Pro
With dimensions of 30.7 x 9.4 x 9.4″,can hold a two or three-light kit with accessories, making it ideal for Smart, Mini Pioneer, and Mini Master series equipment.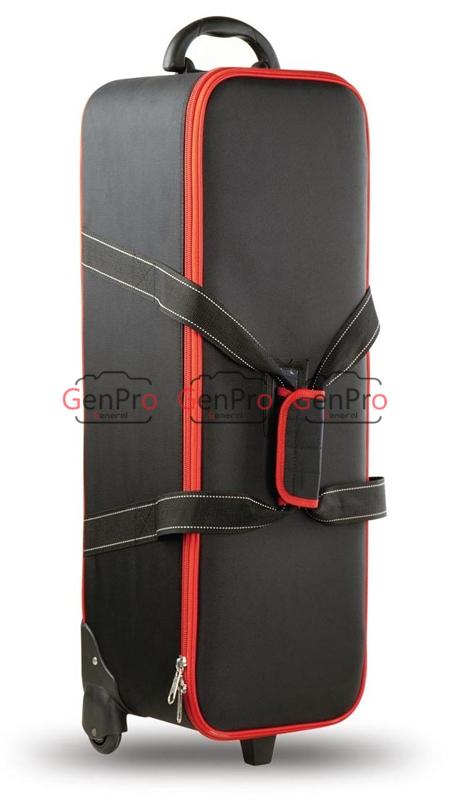 CB-04 Carry Bag a spacious main compartment for holding most of the equipment, which closes via zippers to ensure everything stays safely inside.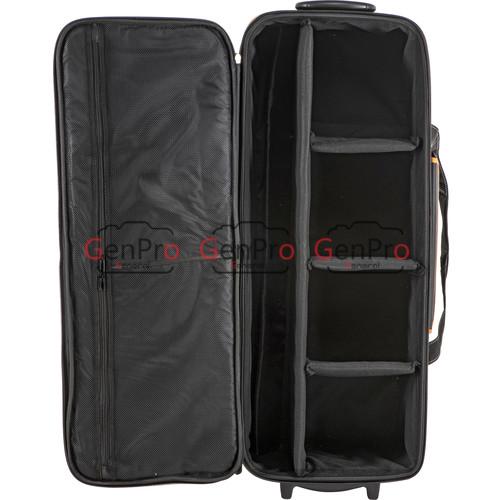 It features a zippered pocket on the interior of the lid for small accessories or everyday items. Finally,a clear window on the front of the bag allows you to insert a tag with your name or phone number for easy identification when travelling.
It has a similar design to that of travel suitcases, with inline skate wheels and a top handle that allow you to easily roll the bag along in smooth surfaces.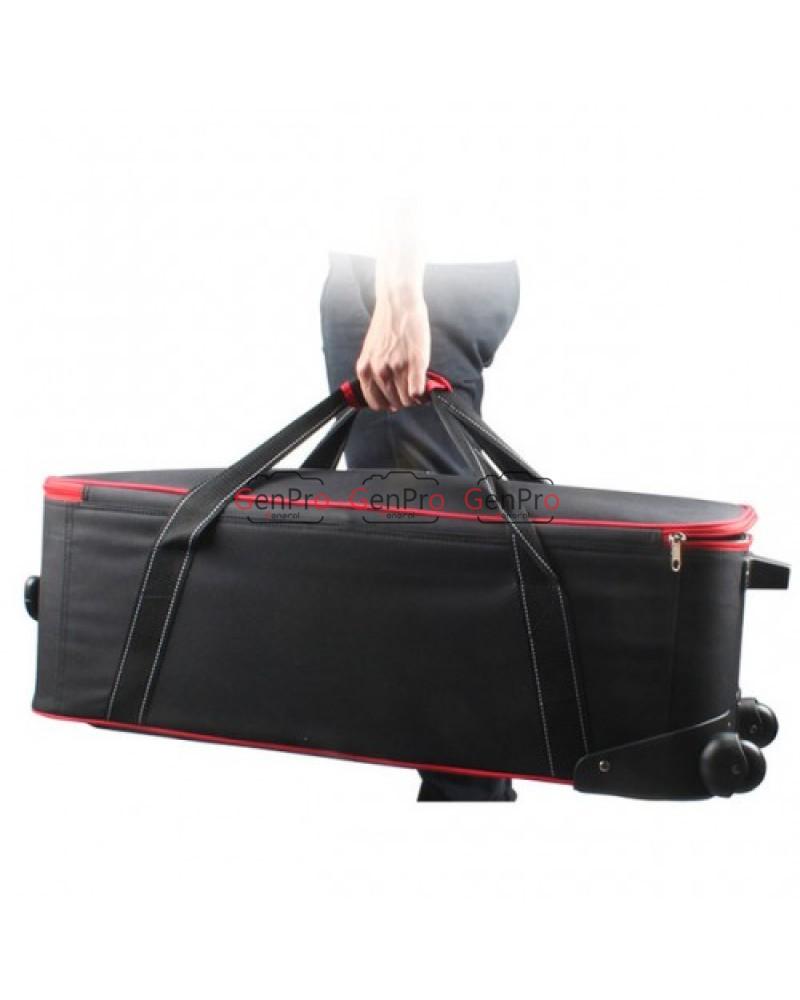 For short distances, straps on each side of the bag can be connected via a detachable grip for simple hand carrying.