Ultra-high Capacity:7.4V 10500mAh Li-ion rechargeable NP-F970 battery fit for all devices that takes NP-F mount batteries, F970 replace battery pack for Sony NP-F970 NP-F960 NP-F975 NP-F950 NP-F930 NP-F330 NP-F550 NP-F570 NP-F750 NP-F770, LED Video Light , Field Monitor which are using F970/F550 battery.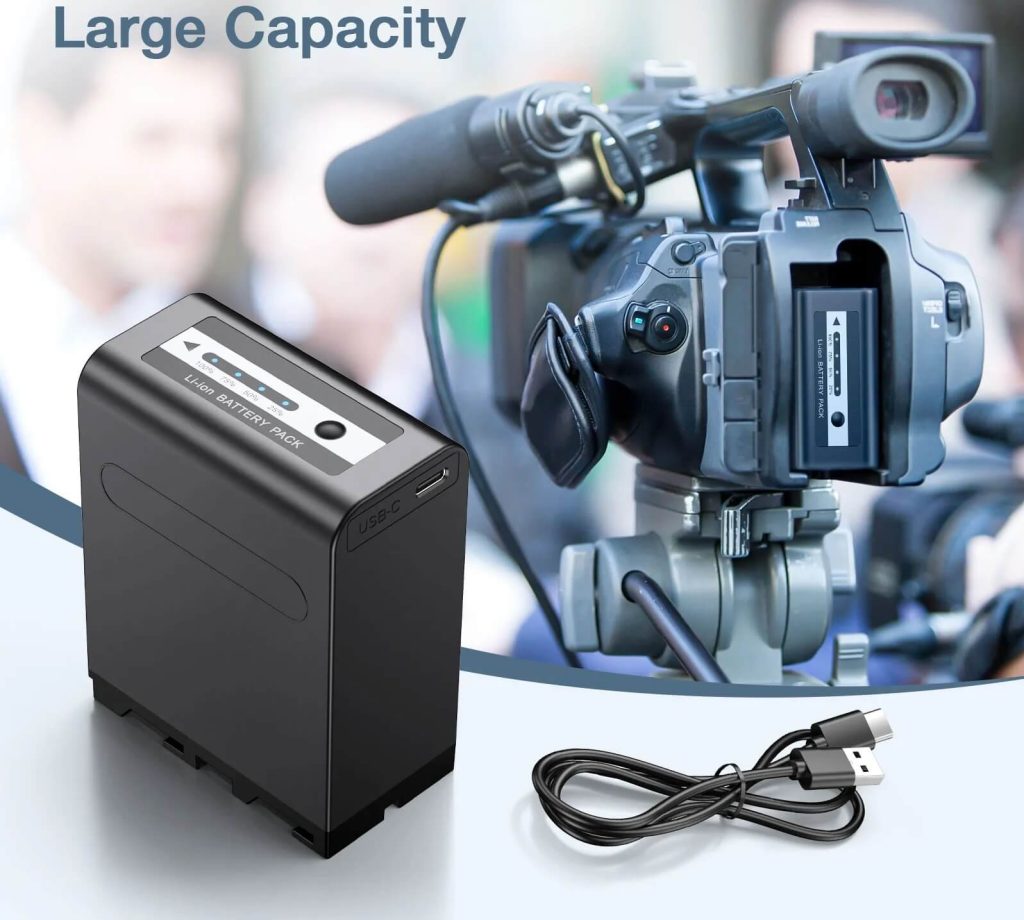 It can be charged with type-c cables via 5V/2A USB power source directly without f980 battery charger.
Intelligent LCD indicator show the battery power level. It's convenient to check the remaining capacity.
Touch button lightly to turn on f970 battery, and touch 3 seconds to turn off it.