the AFI V5 is a handheld, 3-axis gimbal stabilizer for smartphones offering pro-style capture functions. With motor torque and response speed increased from earlier models, the V5 can accommodate phones weighing nine-plus ounces as well as add-ons like an external lens, on-board light, or microphone. Its handgrip's thumbwheel and joystick combine to put image control at your fingertips with real-time focus, exposure, ISO, white balance, and shutter speed adjustments. To capture more of your adventures, the V5 features a single, rechargeable battery that produces an extended run-time of up to 12 hours.
The V5's two-way aluminum grip securely holds up to a 6.1″ smartphone or a GoPro HERO 3/4/5 in either horizontal or – depending on your blogging preference – vertical mode. For quick setup, the phone mounting arm features a detailed alignment scale, and one-step balancing. The AFI V5 stabilizer offers 355° of pan, and 320° rotation along the tilt and roll axes. Download the free app to add advanced functions, such as time-lapse, panoramic formatting, and effects filters, to your smartphone footage.
A 1/4″-20 mounting thread on the bottom of the handgrip enables you to use the V5 it with a monopod or other support. A storage pouch is also included with this stabilizer.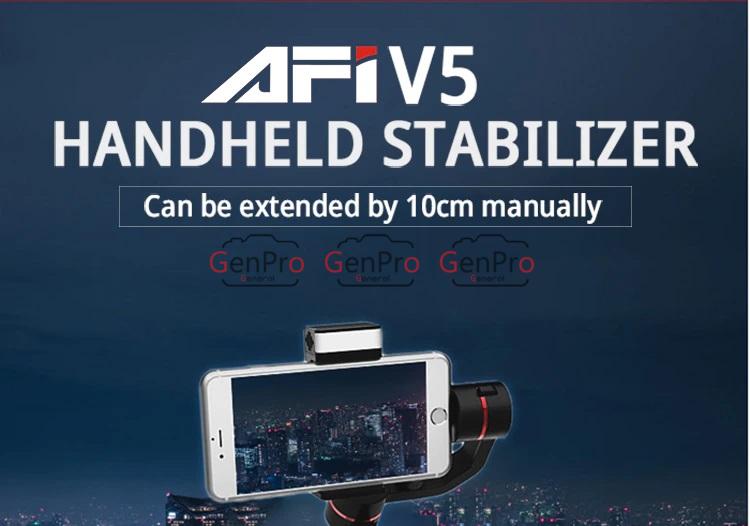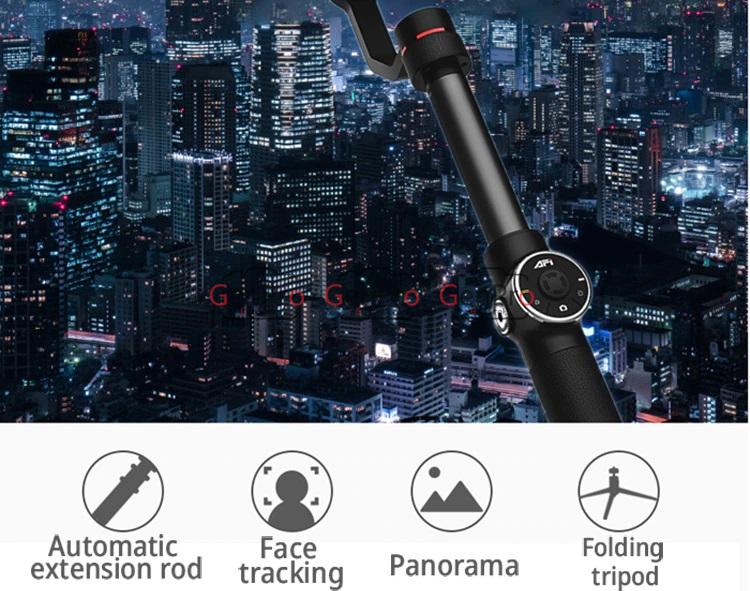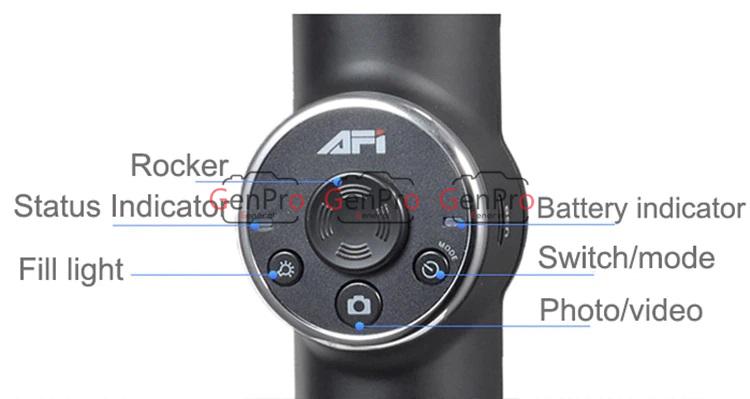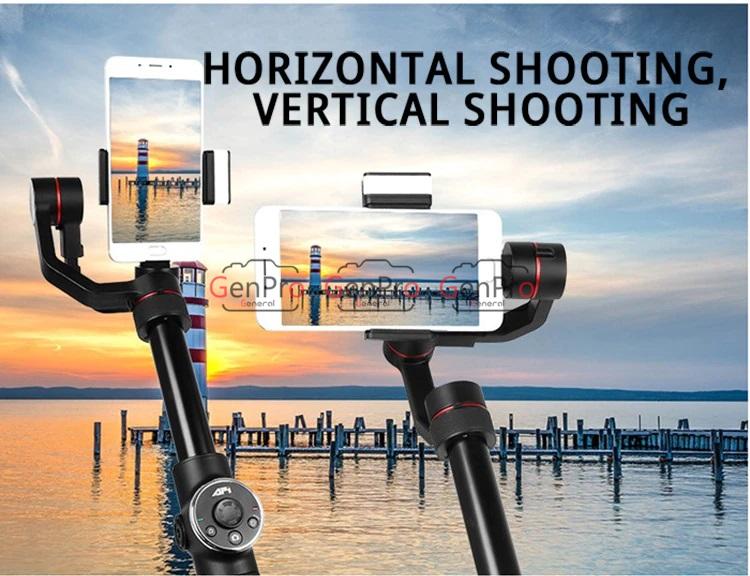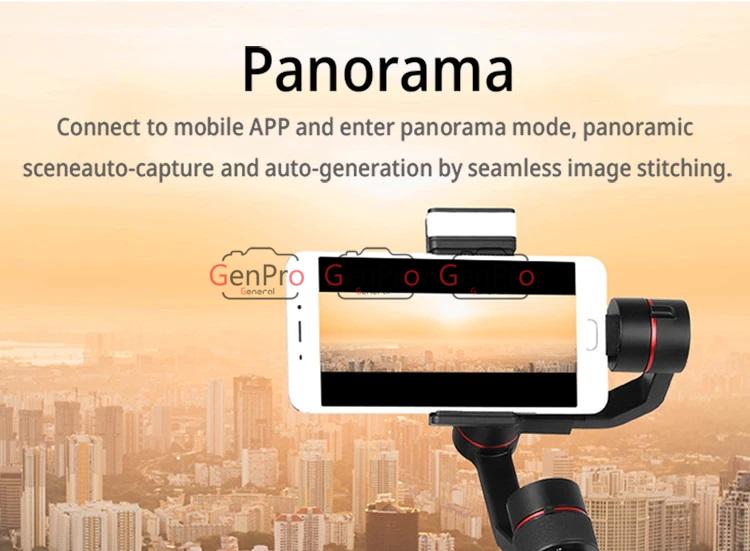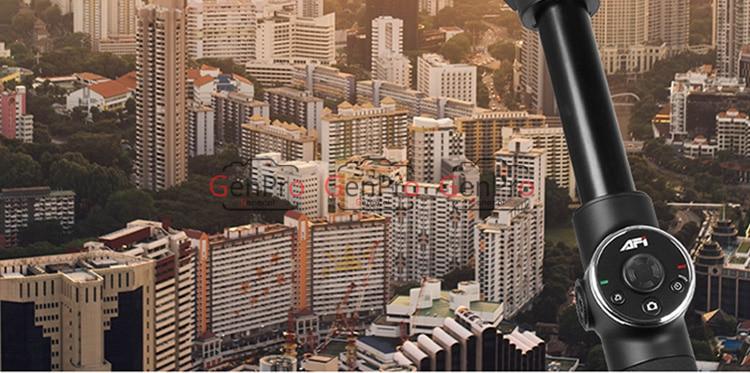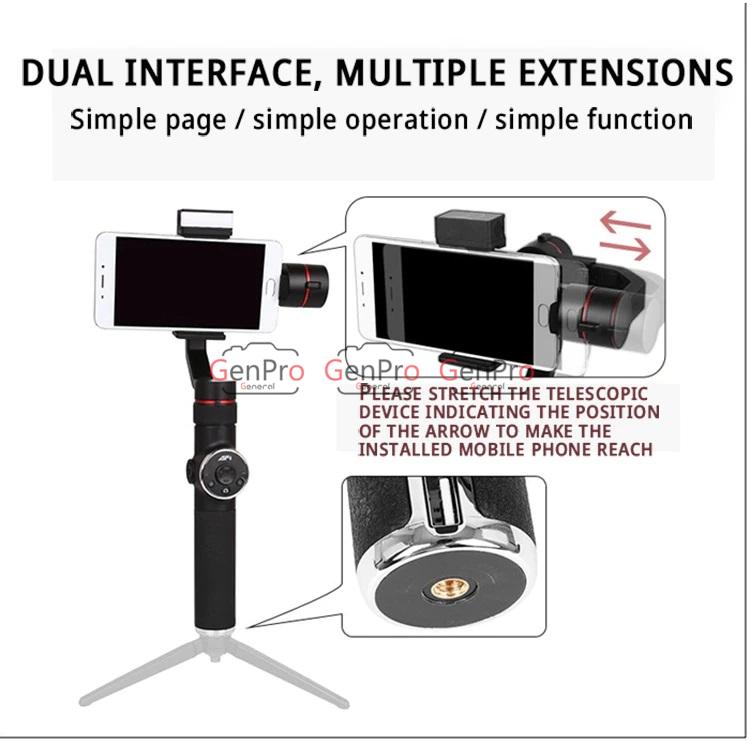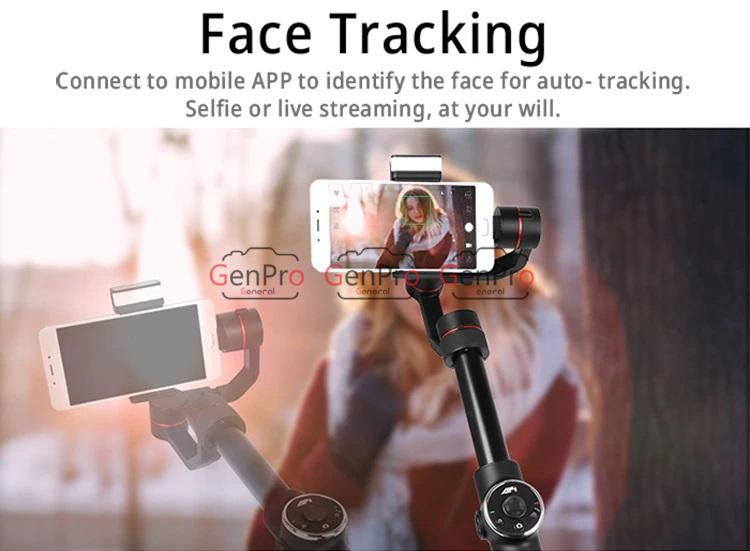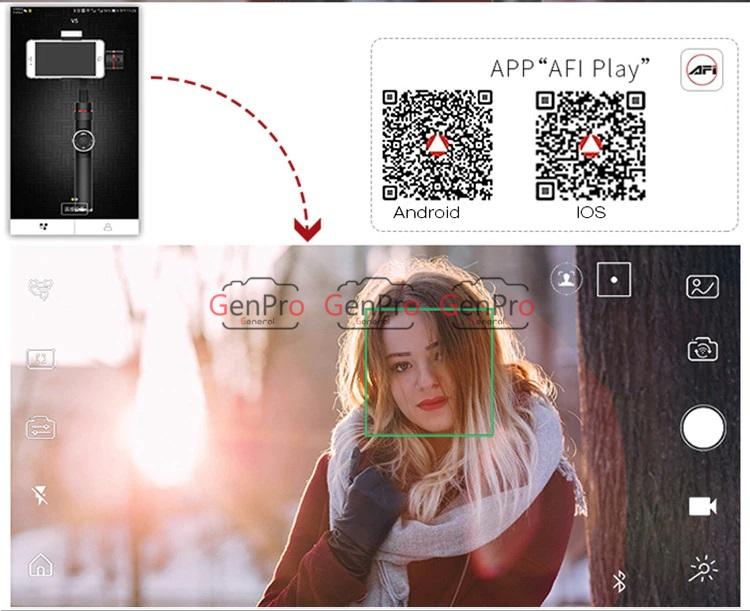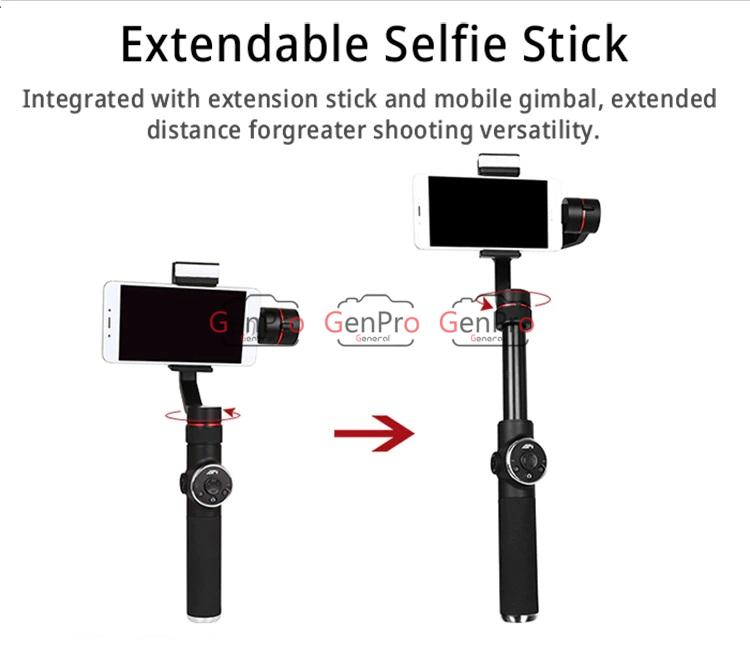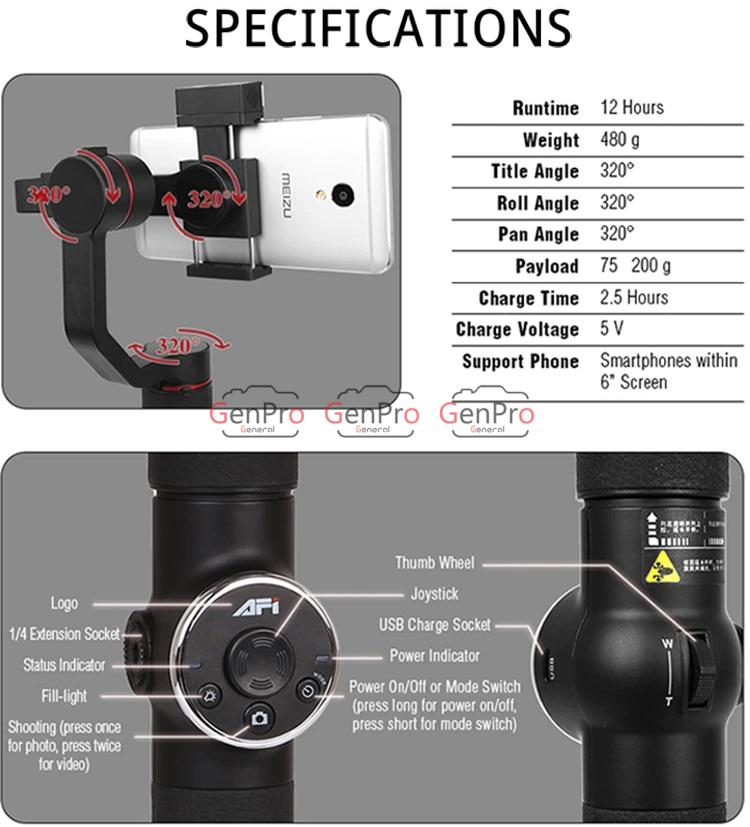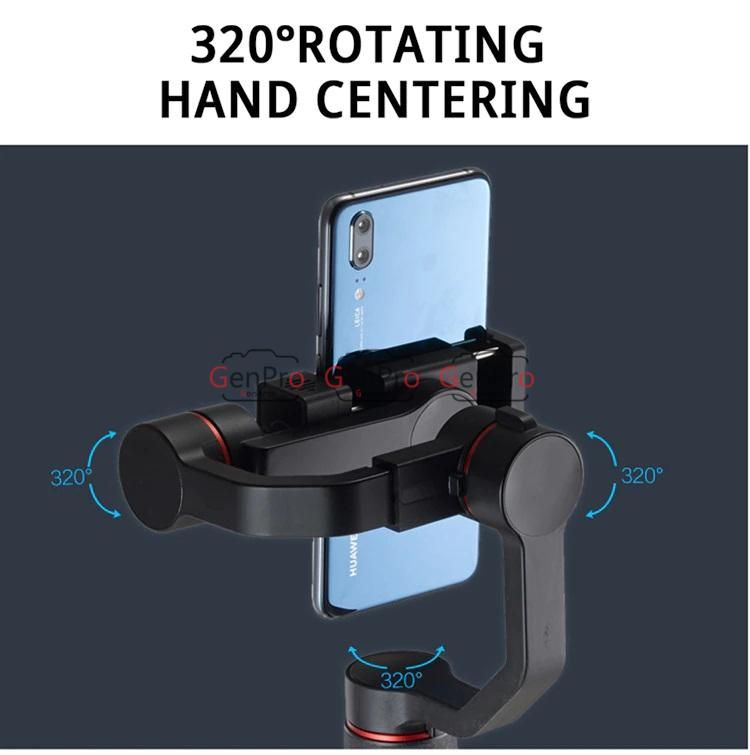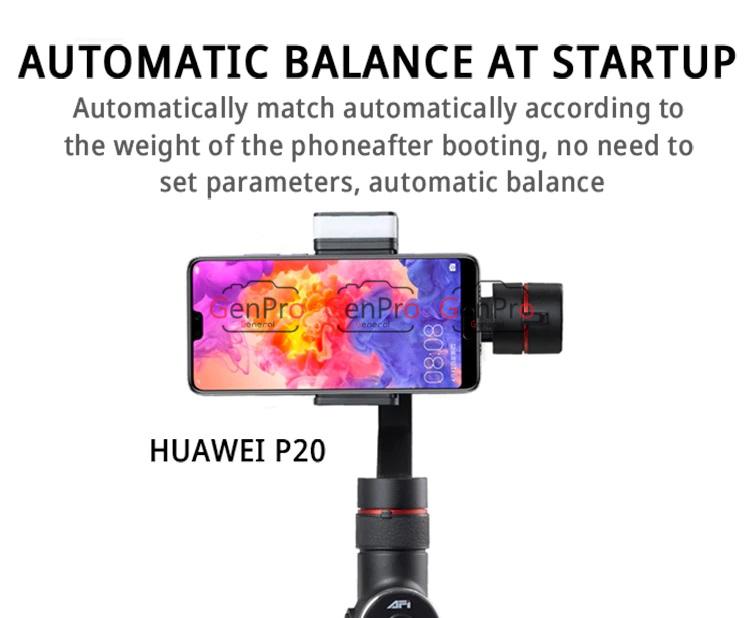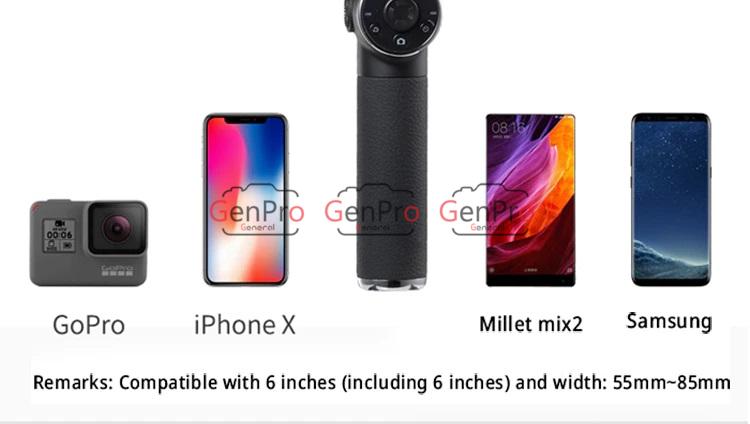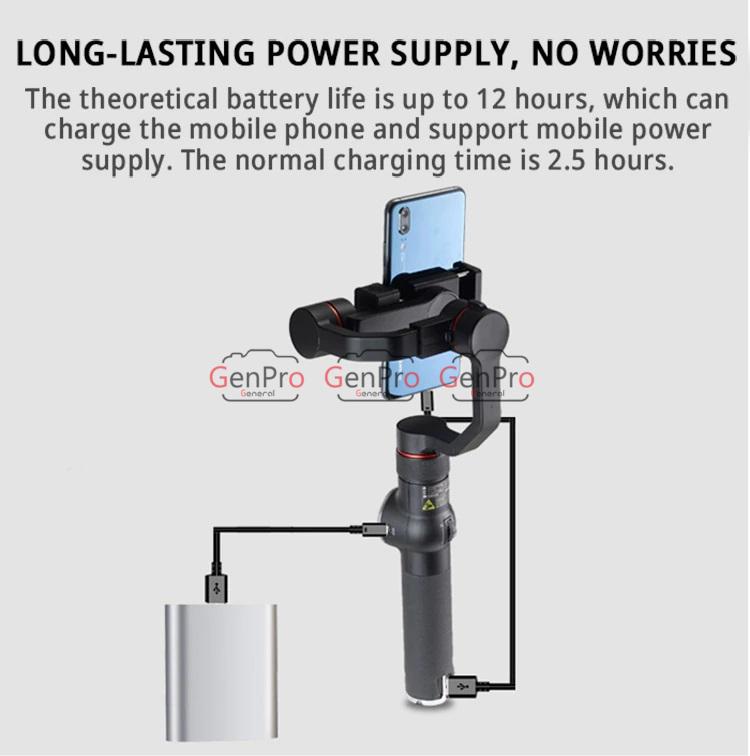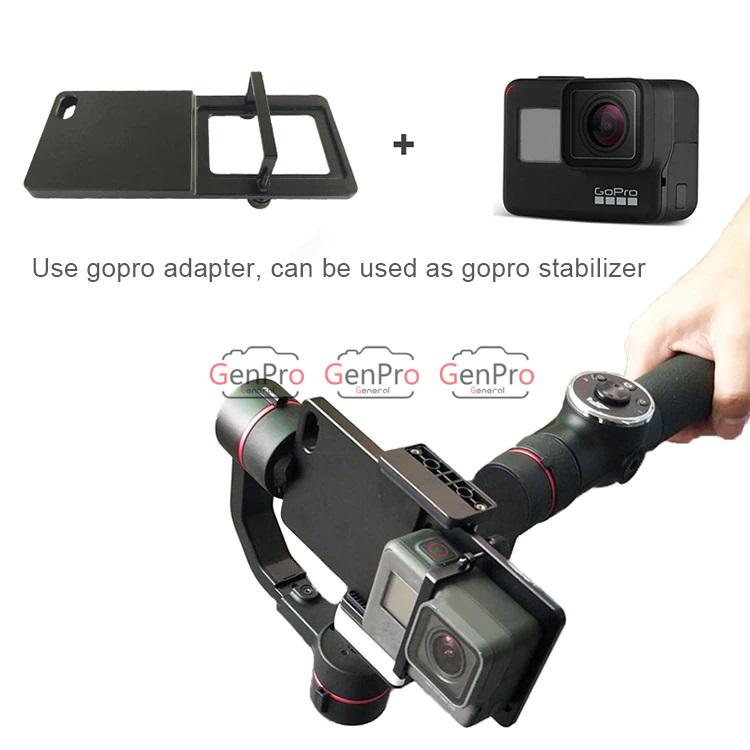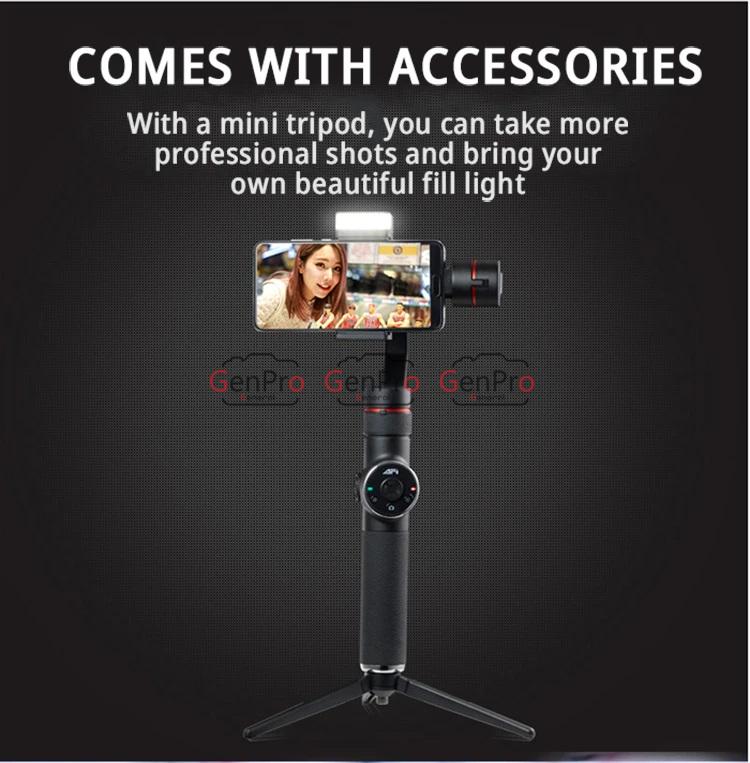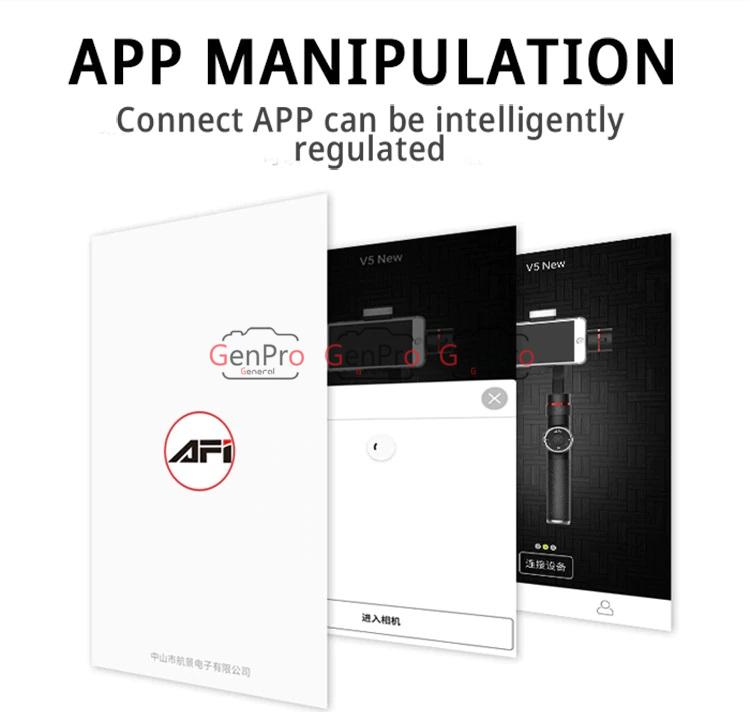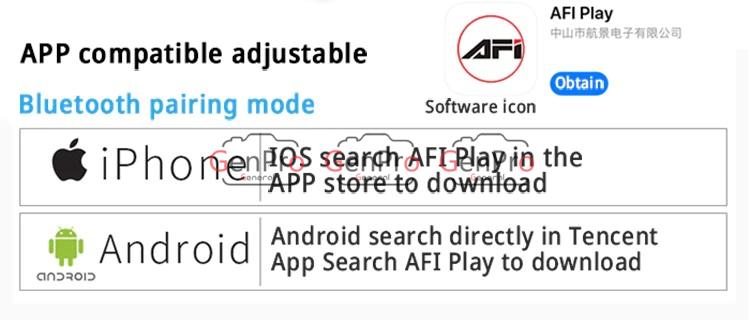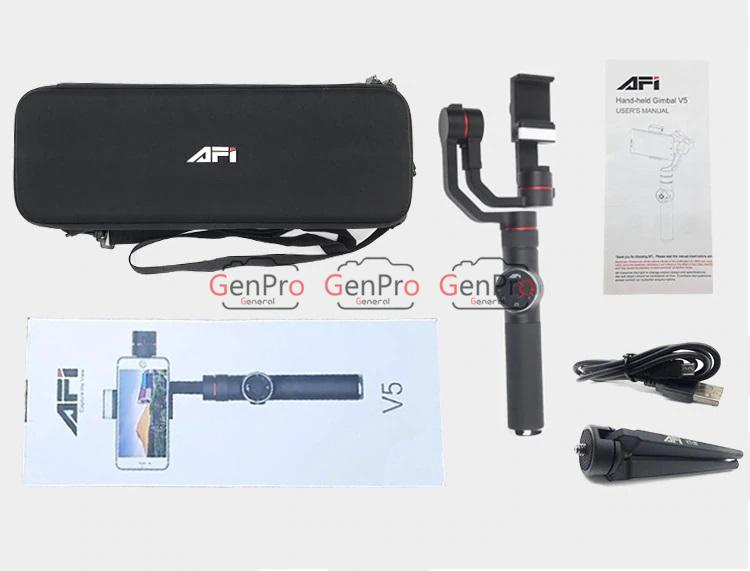 3-axis handheld gimbal stabilizer for smartphones up to 6.1″/9.2 ounces, and for GoPro HERO 3/4/5 action cameras
Up to 12-hour run-time with the rechargeable, internal battery
Thumb-wheel/joystick control of focus
Secure, 2-way aluminum phone clamp with a detailed scale for quick alignment; one-step balancing
355° pan and 320° tilt and roll axis rotation
Stabilizer charges in approximately 2.5 hours using the included micro-USB cable
1/4″-20 mounting thread for use with monopods and other support gear
Compatible within 6 inch smartphone
built-in flip light,
Support the face tracking function via APP(available both Androind and iOS)
lens zoom in and zoom out
98mm extension